Meet The Off Leash K9 Team
Steven & Lindsey WARD - OwnerS
Steve and Lindsey Ward grew up having a great passion for their family dogs. After high school, Steve pursued a career in the family business as a Contractor in the State Department in Washington DC. Lindsey as a young adult worked with a variety of animals in different settings, including a pet superstore, horse stable, and county animal shelters. She later became an Animal Control Officer. As an Animal Control Officer she dealt with a variety of wild and domesticated animals.
The young married couple started their family by fostering a variety of dogs to prepare them for adopting through a local animal shelter. Later they adopted a Malinois puppy, named Torque. They quickly learned the requirements of training and exercise needed for this active breed. They were introduced to Off Leash K9 Training when Torque completed the famous two week board and train program with founder, Nick White in Northern Virginia.
In 2014 they moved from Northern Virginia to the Charlotte NC area, and have been training ever since. Steve and Lindsey now own and operate the Off Leash K9 Training Wichita team, transforming dog's behaviors, using advanced and modern techniques to provide family dogs to respond with military and law enforcement precision, flawless, off-leash obedience, guaranteed!
Travis Griggs grew up in the small town of Solomon, Kansas. In 2011 he joined the United States Navy and was eventually stationed in Norfolk Virginia. Travis was deployed for the better part of 2012, then honorably discharged in 2015.
After his time in the military, Travis made his way back to Kansas. In 2018 he found his way to Off Leash K9 Training and began his professional dog training career! He became a certified Off-Leash certified and brought a new standard of dog training to Wichita! 
He enjoys working breeds of all sizes, from Great Danes, a lot of German Shepherds to Yorkies and King Charles spaniels! Travis looks forward to continuing to provide quality and reliable training for years to come!
do you have questions for us?
Or Call us for a free consultation today!
About Off Leash K9 Training
Dog Trainers that Are Recognized Around The World!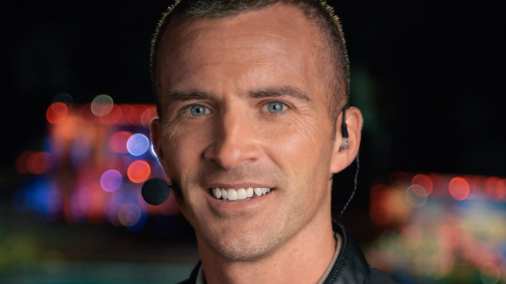 Nick White is the Owner and Founder of Off Leash K9 Training.  Nick is a former US Marine and former US Secret Service. He currently has over 130+ dog training locations throughout the United States.
Nick is globally recognized as being one of the top dog trainers in the world.  He has 2 official world records in off leash obedience, named on Wikipedia as one of the top 20 dog trainers in the world, recently named top 10 trainer in the world by bestdogtrainers.org, has been featured in many magazines and shows, and he is regularly requested by the top celebrities and athletes! He has been called upon by people such as actor Ryan Reynolds, WWE's John Cena, MLB All Star Max Scherzer, UFC World Champion Jon "Bones" Jones, and many more!
You can visit our YouTube Channel and watch over 1500+ before/after videos of Nick and his team's work!  Off Leash K9 Training has more documented videos than any dog training business in the entire world!